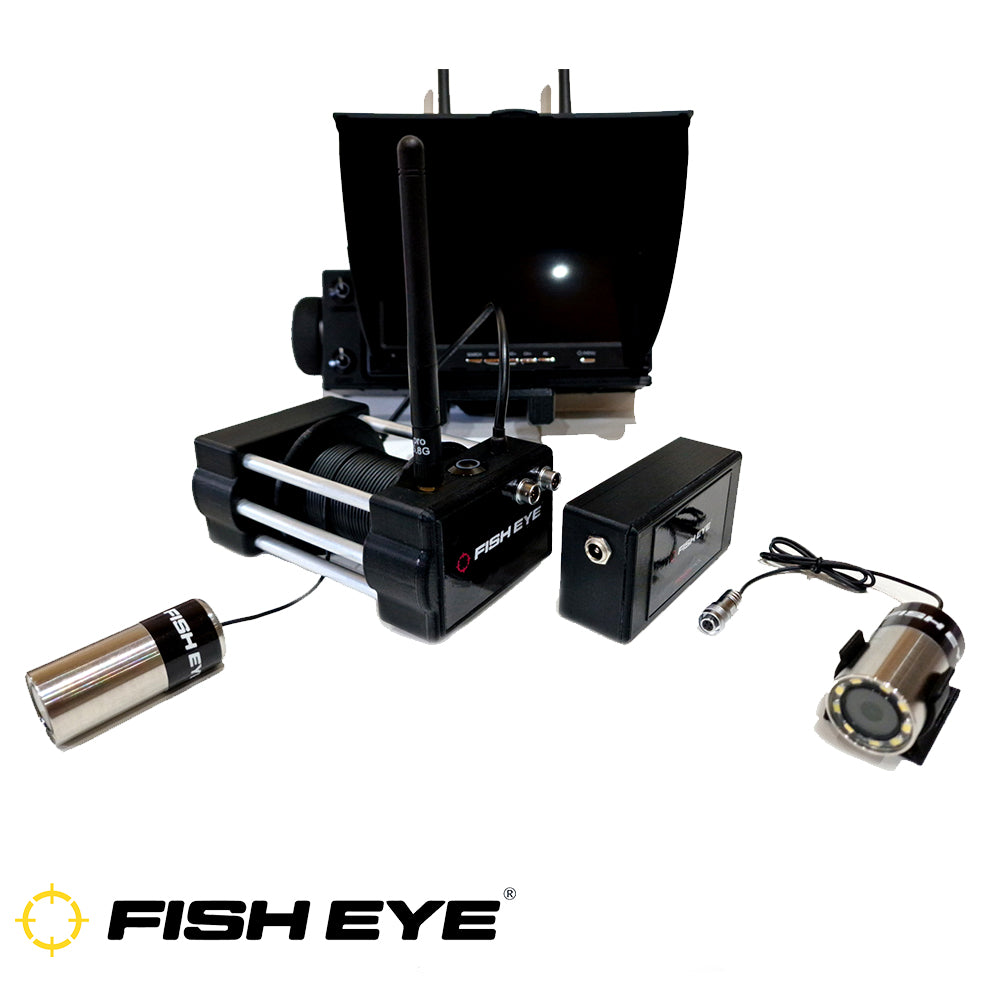 Fish EyE Camera Kits Winch Camera Ultra
$972.00
Winch Cam Ultra (3 year warranty)
A virtual redesign from the ground up of the existing model, Utilising advancements in electronics and technology to incorporate what has to be the most advanced and functional winch camera on the market.
✅Remote activated camera lights 0n/Off.
✅Interchangeable 10M Winch Camera and cable.
✅New design with large capacity spool.
✅Unique trigger activated accessories including PVA bag dropper.
✅Fastest brushless servo motor available
✅Secondary 'Hard Cam' Camera includes light activation.
✅Remote instant camera switching.
✅High Power 3000mah interchangeable battery.
✅New 7" HD monitor screen with record function and sunshade.
✅3 Options of Winch Camera available.
✅Camera tripod and dual light bar mountable.
Find the spot.........Find the fish
The Fish Eye Winch Camera Ultra System comes boxed with:
1 x Winch Camera Ultra and mounting brackets

1 x Winch Camera Ultra controller monitor mount 

( USB rechargeable & tripod mountable )
3000mah Power Pack & Wall Charger
Built in second camera port ( second camera is an extra purchase )
Built in Accessory control port ( Accessories sold

separately )

Live on screen battery pack indication 

1 x 7" HD DVR LED Monitor with built in battery ( up to 2hrs run time)

3 x  5.8ghz Antenna

1 x Monitor wall charger

1 x Monitor sun shade ( built in to the monitor )

Velcro mounting patches